AVS Travel Top Bag
EAN: 3010001460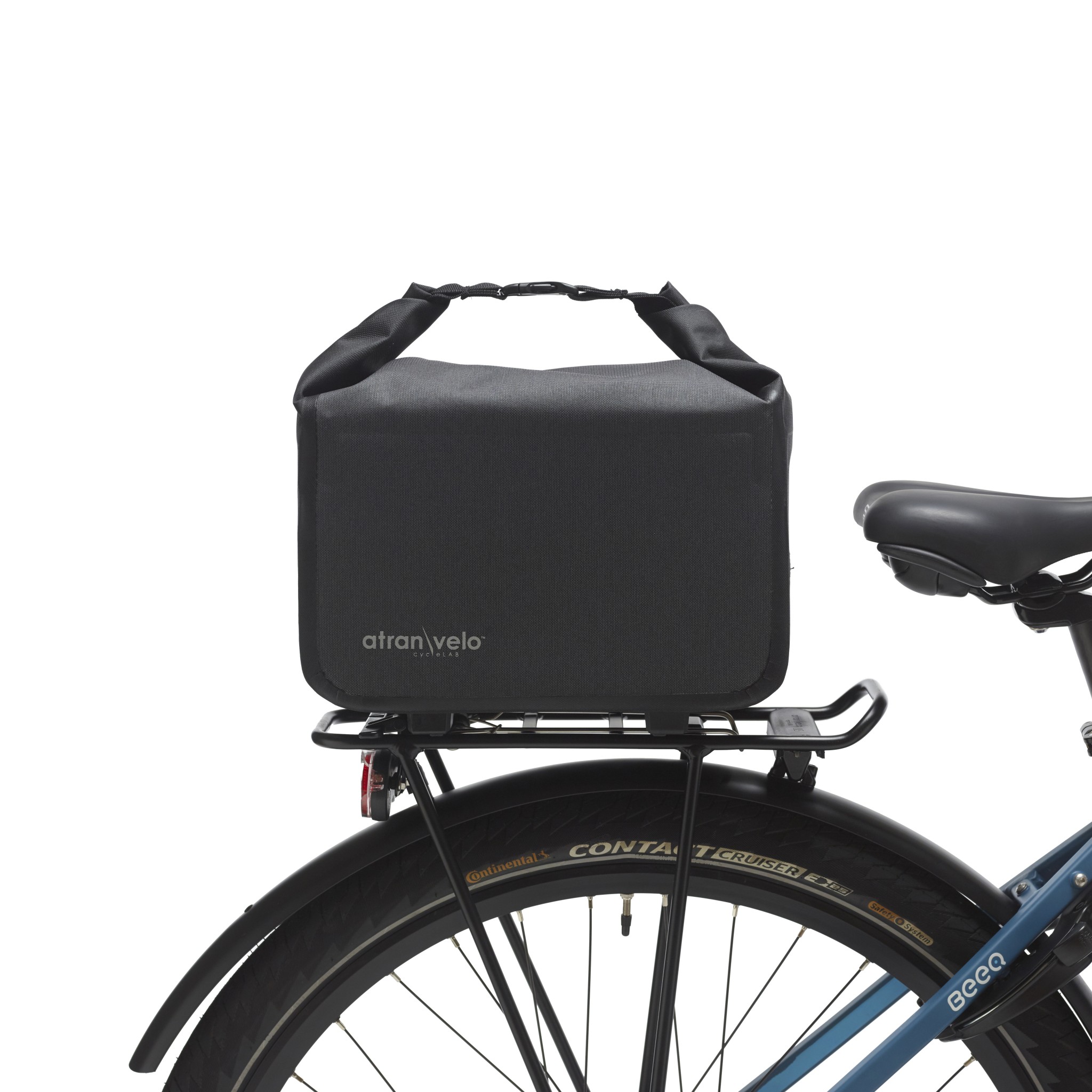 AVS Travel Top Bag
EAN: 3010001460
Waterproof top bag with premounted AVS
The Travel Top Bag is very easy to click on and off to the rack thanks to the AVS smart function.
Possibility to add it on top to side panniers system for more luggage.

Reflective badge with possibility to fasten small lamp.
3 detachable inner pockets for small stuff.
Dim:W33 x H20 x D16.
Volume: 10,5 L.
Weight: 945 gram incl system.